Learning & Growth Opportunities
The InOvate Best Practices training event is your opportunity to gain tremendous new knowledge and new resources to help you grow your dryer vent cleaning business. You'll work with top-notch educators, and you'll network with successful service company operators all within steps of Jupiter, Florida's best restaurant and entertainment offerings.
Current Event Detail (PDF)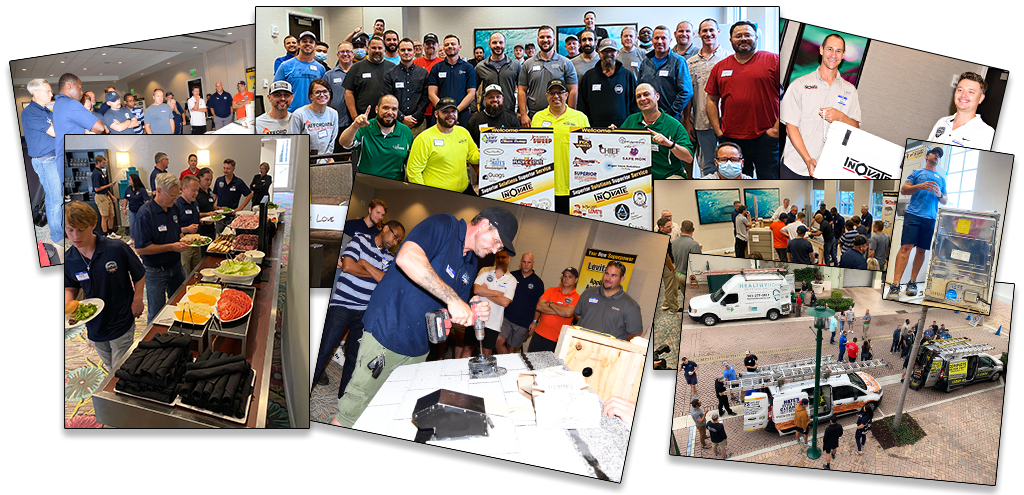 Wyndham Grand Jupiter At Harbourside Place
This luxurious hotel in Harbourside Place along the Intracoastal Waterway is near the Jupiter Inlet Lighthouse, beautiful beaches and many Florida entertainment activities. The airy rooms with coastal-themed decor feature free Wi-Fi, plus 40-in flat-screen TVs, and iPod docks. They also come with minifridges and ergonomic work stations. Amenities include an upscale seafood restaurant, a poolside bar and a lobby lounge. There's also a rooftop pool, plus a hot tub and a fitness room.

Jupiter Florida
Rich in beauty and history, Jupiter has a tropical small town feel packed with "big city" benefits. The lighthouse shines on world-class restaurants, quaint shops, live entertainment and all sorts of watersports. Jupiter is different from nearly any other coastal community you'll visit. It is also home to InOvate headquarters, so you can count on your team here to show you the very best of the area. Check out this link for some of the top reasons to visit Jupiter.

What to Expect
Feedback from past attendees highlighting the value you stand to gain by attending.

Very Limited Availability — Call Today
To ensure maximum impact, the next conference date—January 13th-14th, 2024—is limited to 35 attendees. It is expected to fill up immediately, so please CLICK HERE, or call your InOvate representative today at 1-800-803-2537.

Wyndham Grand InOvate Rate: January 2024 Reservation Link.


Click Here to Register for the January 2024 Summit
Alumni Stories
Attendees staying at the Wyndham Grand Jupiter at Harbourside can enjoy free drinks (beer, wine, hard seltzer), fun conversation, and a
PonTiki Boat
Sunset Cruise the evening before sessions begin.